AB Plum is the pseudonym under which I write dark psychological suspense and mysteries. Three novellas and three novels comprise my first series, The MisFit. I've also released a standalone thriller, Ready or Not, and launched the Ryn Davis Mystery Series.
All Things Considered (Ryn Davis Mystery Series Book 1)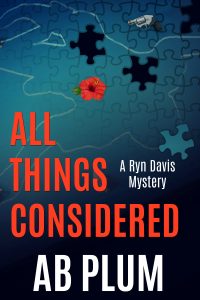 Ready of Not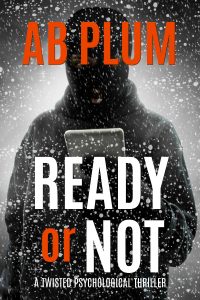 More about The MisFit Series
Ever wonder about the twisted childhood of Hannibal Lector? Read the novellas and meet Michael Romanov—different, destructively different from birth.
Ever wonder about the pernicious influence of a grown-up misfit? Read the novels and follow the consequences of Michael Romanov's conviction of his uniqueness.
The Boy Nobody Loved (prequel)
The Early Years (Book 1)
The Lost Days (Book 2)
The In-Between Years (Book 3)
The Reckless Year (Book 4)
The Dispensable Wife (Book 5)
The Broken-Hearted Many (Book 6)
The Whole Truth (Book 7)
Join my AB Plum mailing list for bonus content and my monthly newsletter featuring exclusive content and news. Visit my AP Plum website for more information and links to purchase the books.